Getting a Bail Bond After Fourth of July Arrest
Getting arrested on the
Fourth of July
is not fun. Not only do you have to deal with the normal stresses associated with being arrested, but you also have the added complication of trying to deal with things during a Federal holiday.
While the Fourth of July holiday does complicate things, it doesn't make it impossible to get a California bail bond. It's even possible that you will be home and celebrating the holiday with your family after a few hours.
The first thing you need to do is find out how much bail you owe. If the booking officer can give you an exact amount it means you don't need a bail hearing. This is good news because the lack of required bail hearing means you do have a chance of being released from jail during the holiday.
The next thing you need to decide is if you and your loved ones can scrape up enough money to cover your bail. Since the banks are closed, this could be a little tricky. Don't assume that just because you couldn't find enough available cash, your hopes of getting quickly released from jail are over. All you have to do is contact a bail bonds agency.
Stick to bail agencies like Bulldog Bail Bonds in Madera that are open 24/7. This includes federal holidays like the Fourth of July. When you contact Bulldog Bail Bonds in Madera on the Fourth of July, you won't be dealing with an automated service. You'll immediately connect with a real person who also happens to be a bail bonds expert. They will explain how our 10% fee works, determine if you're eligible for a 20% discount, and also help you understand what rules you will have to follow while you're out on bail. This is a great opportunity to get answers to all of your bail-related questions.
Bulldog Bail Bonds in Madera offers a zero-interest, flexible payment plan which comes in really handy during the holiday weekend. The payment plan provides you with some wiggle room if the holiday prevents you from making a sizeable withdrawal from the bank.
If you decide to work with Bulldog Bail Bonds in Madera, we'll quickly help you sign a contract, determine if you need to use anything for collateral, and start the bail bonds process. Under most circumstances, this takes hardly any time at all, though the holiday could complicate things a little bit. There will likely be a processing delay, but it should be a minimal delay.
The sooner you contact us, the sooner we can post a bail bond and have you released from jail.
All you have to do is call 1-559-688-0229  or click Chat With Us now for an obligation-free consultation.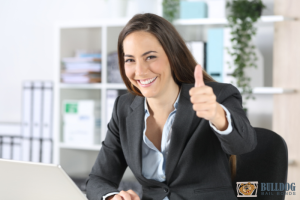 Getting a Bail Bond can Improve Your Defense
The more serious the charges you're facing, the more important a good lawyer becomes. While local public defenders work hard and are very knowledgeable about the law, at the end of the day they are overworked. They only have a certain amount of hours that they can dedicate to your case. That's why so many people ultimately decide to hire a private defense attorney.
The biggest challenge with the private defense attorney is that while they are usually better equipped to handle your case, they are also expensive. Most people find that they don't have the funds available to cover both bail and their legal defense. This puts them between a rock and a hard place.
Bulldog Bail Bonds in Madera has the solution. Instead of trying to decide whether you should pay a defense lawyer or bail yourself out of jail, you should contact us about a California bail bond. During the free consultation, you'll quickly discover that we make it possible for you to enjoy both your freedom and outstanding legal help.
Rather than having to come up with the entire amount of your bail, when you use Bulldog Bail Bonds in Madera you only have to worry about paying a 10% fee. That leaves you with the other 80% of the bail you would have paid for legal fees. Plus, the fact that you have hired a private defense attorney makes you eligible for our 20% discount, so you only need to come up with 8% of the bail amount. If that's a little much for you that's okay. We have zero interest, and flexible payment plans that will help ease your financial situation.
The great thing about working with Bulldog Bail Bonds in Madera is that only having to pay a fee not only allows you to dedicate what you would have spent on bail to your defense, but while you're out on bail you'll also have the ability to continue working, making it possible for you to dedicate a chunk of your weekly salary to your legal expenses. The more money you can spend on your defense, the brighter your future is.
There are several reasons you should turn to Bulldog Bail Bonds in Madera for help when you require bail money. These reasons include:
20% discounts for some applicants 
Flexible payment plans 
Simple contracts 
24/7 service 
Phone consultations 
Online consultations 
Zero-interest bail bond 
Fast service 
Discretion 
Zero worry about hidden fees 
Zero down bail bond 
Contact us for a free consultation. We're available 24/7. All you have to do is call 1-559-688-0229  or click the Chat With Us now link.