Bail Bonds Testimonials & Reviews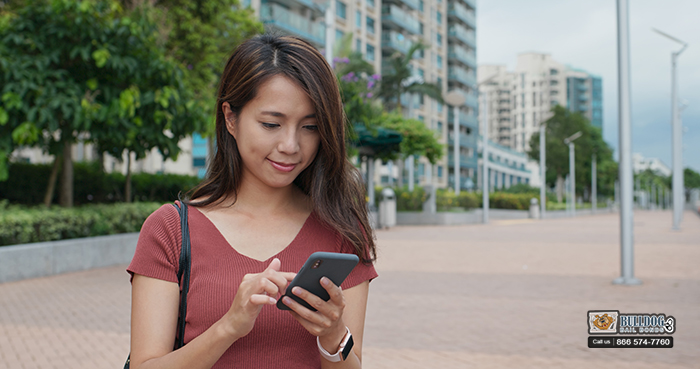 Positive: Professionalism, Quality, Responsiveness
I highly recommend them for helping bonding my dad out&working with us. Veronica was very helpful & got him out as quickly as possible. Appreciate their friendly service.
-Kris adams
---
Positive: Professionalism, Quality, Responsiveness, Value
Delilah was awesome she really helped me with my questions, concerns and needs. She was very reliable and was great in helping us deal with bailing out or brother.
-Trey Jackson
---
One of the most informative people Ive talked to from a company. I am truly blessed for that! Calling a company you've never dealt with before not knowing the first thing about what they do was totally nerve wracking, I'm so fortunate that I got lucky enough to deal with such a nice person. Bulldog bail bonds was beyond perfect and they made sure that I would be able to afford the payment for the bond I was needing. All around a 5 star company, very informative, kind, knowledgeable and communicative!
-Marcie Price
---
Some of the fastest assistance I've ever gotten when dealing with a company. I honestly thought the entire process would take 10 years but it was way faster than I ever imagined. Such awesome people working here too! They were unbelievably nice and really seemed to care about me and my situation! This will definitely be my go to if I ever need their assistance again.
-Mallory Wiley
---
I'm pretty positive that no one ever wants to dealwith bail but occasionally the unfortunate person does. I honestly couldn't be happier with the service Bulldog Bail Bond provided. They are open 24 hours and compassionate about what they do. They treated me like family and were very quick to get my issue resolved. I am very pleased with their service.
-Luke Zaveri
I highly recommend Bulldog bail bonds. The service was even better than what I was expecting and they were quick to aid me when I really needed them. I spoke with Janette and she couldn't have been more helpful! She helped me understand the process and it honestly made everything easier moving forward. I'm very happy with her and the service at Bulldog.
-Farrah Weeks
I'm so happy I called Bulldog Bail Bonds and dealt with professional agents that actually know what is going on and just how to help. After I found out that my sister got arrested for driving under the influence I gave them a call and they made dealing with her arrest as pleasant of a process that it could be. I definitely would have been lost without their help and who knows how long it would have taken to get her released. I'm hoping to never have to deal with something like this again but if I ever do I know who I am going to call for help.
-Joe Purazzo
A company that works super fast and is super friendly. I'm very happy about how helpful and reliable Bulldog bail bonds was when I called them for help. I couldn't have asked for a better company to assist me with a warrant check, they made the process easy and painless.
-Daniel Bratcher
A buddy of mine got a call from his son the other night needing to get bailed out of jail. We looked up some bail bonds companies around our area and came across Bulldog Bail bonds. They were really great and luckily for my buddy's son it was his first time getting
-Curt Barefoot
I was nervous calling a bail bondsman but I found out that Bulldog bail bonds offers free consultations so it made me feel a lot better about getting in contact with them. I really appreciated their honest answers and genuine friendliness, it really made my whole experience. Definitely give them a call if you have any questions regarding bailing someone out, they have all the answers you need!
-Gemma Richardson
Trustworthy, professional, and effective. Bulldog bail bond provided me and my family with fast and friendly service. They made this entire situation not only a breeze, but extremely speedy. Thank you for all that you guys did for us and for being so caring. Outstanding service provided here
-Dom Pugliese
I cannot express my gratitude enough for Bulldog Bail Bonds. I was confused and totally lost when my best friend got arrested. I was looking on google trying to find someone that could help us out and found this company. I was contacting them in the middle of the night so I was nervous I wouldn't catch someone but luckily I did. We definitely received the best help possible, thank you.
-Francis Angelo
This company was great to work with. They were totally available and handled my situation with care. Beyond thankful for the efficient service they provided me. This was the right bail company to call for sure!
-Tim Martin
---
Absolutely great! I have never needed to bail anyone out and it was very quick. The agent that helped me was professional and kind. He truly made the process simple for me and explained everything wonderfully.
-Asher Beckett
---
About a month ago I had to deal with bailing someone out and had no clue on what I was doing. Veronica was super helpful and worked really fast to get my situation dealt with. I'm so happy that I listened to my friend for recommending this company, I would've been totally lost without her help!
-Heather Silvester
---
I have never dealt with a more professional bail agent before calling Bulldog Bail Bonds. After calling around to a couple of other companies I got ahold of one of the bail agents here and she just made my experience absolutely wonderful. I wasn't in the best mood when I contacted the company due to the circumstances, but they handled everything very smoothly and were very prompt in contacting me when it was needed. I am very grateful for their efficiency and professionalism. I couldn't have asked for a more courteous group to help me out.
-Jodi Collom
---
Lost and confused are the perfect words to describe me when I first called this company. Luckily for me I called the right place and got everything handled that I needed to. They were very informative and super helpful, it was just that I needed.
-Peter Franks
---
I always receive the best service when I call here for help. Bulldog bail bonds is the way to go if you're looking for professional, efficient, and friendly people to help you out. I can't even begin to describe how fortunate I feel that I found this company, they have always treated me like family.
Mike Stevenson
---
My family and I made an extremely wise choice in selecting Bulldog Bail bonds to rescue my dad after he was arrested. We have no history of dealing with a bail bondsman so needless to say, we were clueless about how to go about the process. The agents that we spoke with were alert and quick to help us even though it was very late in the night. We are so fortunate that they are open 24/7!! If the occasion every arises, they are the ones you should call for help!
Kat Murphy
---