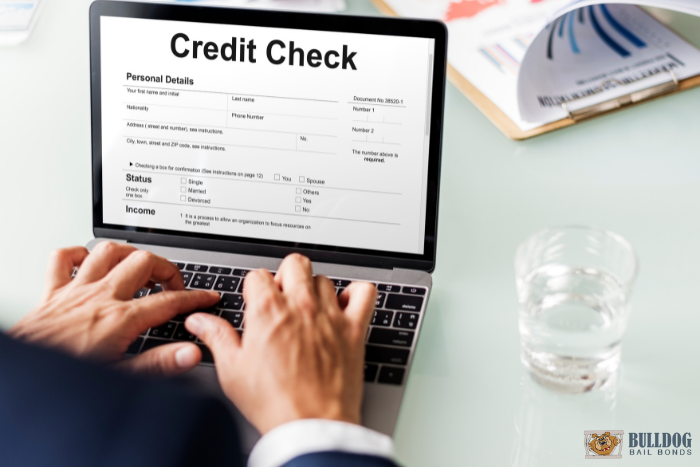 How Your Credit Report Impacts Your Ability to Get a Bail Bond
When the average person is arrested, their priority is getting out of jail as quickly as possible. It isn't until they start to talk to us about our no down payment, zero interest program of a bail bond that some people remember that their credit score isn't good, and they begin to worry that the low credit score could cause us to deny them a bail bond. If you don't have a perfect credit score, here's what we want you to know. If you can make the full 10% fee that we charge and not use our payment plan, you won't have to worry about your credit score. You've fulfilled your financial obligation to us. Now, as long as you obey every term of your bail, you can go home and prepare your defense. If you don't have enough to cover the 10% fee and need to make payments, we will take a look at your credit rating. Don't assume that because your credit isn't perfect that you won't be approved. We are willing to work with you and use several things, including if you have a regular job and how frequently you can make payments, to decide if you qualify for our payment program. Our outstanding payment plan is just one of the many reasons we're one of California's most successful bail bond agencies. We have been serving the state for several decades and hope to do so for several more. If you haven't dealt with Bulldog Bail Bonds in Kerman before, here are some of the things you're going to like!
Feel free to with any questions you have about Bulldog Bail Bonds in Kerman and/or the bail process. Consultations are free and informative! We're available 24/7, and the call is always handled by a real person, not an automated system. Simply call 1-559-688-0229 or click the Chat With Us Now link.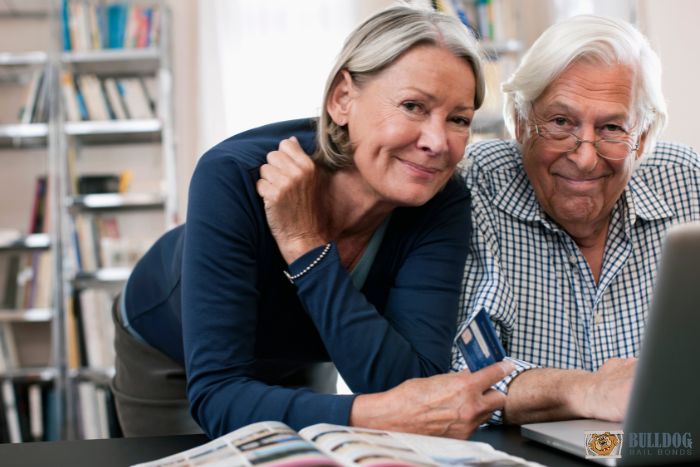 Can I Use my Credit Card to Cover My Bail?
When most people learn how much bail money they require, they gulp and think about how much money they have in their bank account. In many cases, they realize they don't have enough. This leads to wondering if you can use your credit card to post your bail.
The answer is both yes and no.
While there may be some jails that will allow you to use your credit card to post bail, there aren't many. Jails really aren't comfortable processing credit cards for bail because they worry that you may decide that since a credit card was used instead of your own money, you'll decide to ignore your legal case.
If the person handling the bail at the jail where you're incarcerated says that they won't accept a credit card, don't despair. The jail might not take the card, but a bail bond agency probably will.
If you decide to use a credit card to post your bail, you should spend a little time trying to figure out which card you should use. First, it must be one that the bail bond agency accepts. Second, you'll want to choose the card with the lowest interest rate. The last thing to look for is the card that offers you the biggest incentives. Sticking to a credit card with a low-interest rate and an excellent reward program is a great way to save money on your bail.
When it comes to choosing a bail bond agency, you can't go wrong with Bulldog Bail Bonds in Kerman. We have been serving Los Angeles and the surrounding areas for several decades and have a reputation for being everyone's favorite bail bond agency.
When you turn to us for a bail bond, you'll enjoy the following:
✨ Complete discretion
✨ Flexible payment plans
✨ Zero-interest bail bond
✨ Zero-down bail bond
✨ Simple bail bond contracts
✨ 24/7 service
✨ Phone consultations
✨ Online consultations
✨ Fast service
The easiest way to learn how we can help with your release from jail is by contacting us today. You'll be glad you did.
Feel free to call 1-559-688-0229 or click the Chat With Us Now link.