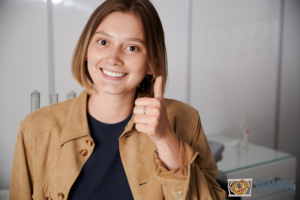 No Money Down Bail Bonds in California
Getting arrested is already a traumatic experience. Learning how much bail money you need before you're released only adds to the stress. 
Learning that the bail is more than you can afford is one of those things that quickly snowballs out of control. First, you realize that you don't have enough money to cover your own bail. Then you realize if you're not released from jail soon, you won't be able to work. It won't be long before your employer terminates your employment status. Soon the unpaid bills will mount up until you lose your home, your vehicle, and essentially any hope you have for the future.
The good news is that not all hope is lost. Bulldog Bail Bonds in Fresno is here. We're ready and willing to help you out of this tight situation. The first thing we do is provide you with the means to be bailed out of jail at a fraction of the cost. Instead of having to come up with the entire amount of requested bail, we'll pay what you owe. All we ask for is a 10% fee. 
We understand that in many situations, 10% is still a lot of money. It might still be more than you can reasonably afford. You'll be pleased to know that we have the means to help you with that situation as well. If you meet our credit approval requirements, you're eligible for our no money down bail bonds program.
This isn't a trick. We're genuinely willing to create a contract that includes a no-money-down payment plan for a bail bond. We even promise to work closely with you to create a payment plan that works easily into your financial plan. It's a win-win situation. You're released from jail and after a few months, we've collected our fee. Everyone is happy.
We should also point out that as long as you're dealing with
Bulldog Bail Bonds in Fresno
, you don't have to worry about paying an outrageous amount of interest. We understand exactly how tight money is and don't want to increase your financial burden which is why in addition to
zero down payment plans we also have zero interest payment plans.
We're California's most trusted bail bonds agencies. In addition to offering zero down and zero-interest payment programs, we also offer some clients a 20% discount.
Find out how we can help you out of your current tough situation. All you have to do is call 1-559-688-0229  or click the Chat With Us now link for a free consultation.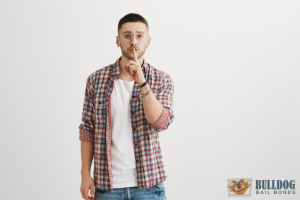 Discreet Bail Bonds Service in California
You've been arrested. You're two main priorities are getting released as quickly as possible and hoping that as few people find out about your situation as possible. You'll be happy to know that Bulldog Bail Bonds in Fresno is able to help you with both situations.
The first thing we offer is incredibly fast service. We have agents available who are ready and willing to write a bail bond as soon as you're approved and have signed a contract. Our agents are available to write the
bail bond 24/7.
The second thing we offer is discretion. While we can't promise that your loved ones won't find out about your arrest, we can assure you that they won't hear the news from us. We never mention who our clients are or sell any of your personal information. We understand exactly how difficult the entire situation is and want to make things as easy as possible for you.
You don't have to worry about members of the press, employers, or even family members contacting and obtaining news about your arrest. We won't even share the fact that you're a client. We feel that it should be up to you to decide how much information you want to pass along.
In addition to speed and discretion, you'll also enjoy outstanding customer service when you contact Bulldog Bail Bonds in Fresno. We treat every single client who contacts us like a member of the family. We work closely with you to set up the best possible system for obtaining the bail bond you require.
Potential options that are available for your consideration include:
Zero interest bail bonds
No money down bail bonds
If you're hiring a private attorney, are/were a member of the military, or are an AARP member, we can even set you up with a 20% discount.
The best time to contact Bulldog Bail Bonds in Fresno is right now. When you do, you'll enjoy:
Flexible payment plans
24/7 service
Phone consultations
Online consultations
Zero worry about hidden fees
Simple contracts 
The sooner you contact us and take advantage of our free consultation service, the sooner we can write your bail bond and have you released from jail. To learn more, call 1-559-688-0229  or click the Chat With Us now link. Both phone and internet consultations are 100% free!
You won't believe how much better you feel once you know that Bulldog Bail Bonds in Fresno is in your corner.