Should You Take Advantage of a Bail Bond Payment Plan?
Essentially bail is a financial promise between you and the court. After you've been arrested and charged with a crime, a judge determines what they feel is a fair financial amount for you to be released from jail. In addition to paying the set amount, you also agree to make all of your court dates and stay out of trouble. As long as you stick to your end of the bargain, your money will be returned to you. There's just one problem with the situation.
Sometimes, you simply don't have the money needed to cover bail, and if you do, you can't afford to have it tied up for the months it will take for your case to work its way through the overtaxed court system. Staying in jail probably isn't a good option either. As long as you're in jail, you won't be able to work. Bill will pile up. You could even use lose your home. Problems like this are exactly why bail bond agency's like Bulldog Bail Bonds in Fresno exist. When you turn to us, you'll no longer have to come up with the full amount of the bail. All you'll need is our fee, which is 10% of the requested bail. You also have the option of taking advantage of our flexible bail bond payment program.
There are several benefits connected to signing up for our flexible bail bond payment program. These benefits include:
✨ Making payments spreads out your financial resources and may put you in a position to afford a better defense attorney ✨ Not having to pay the full sum leaves money in your account so you don't have to creatively juggle your daily living expense ✨ The payment plan allows you to make bail even if you don't have the full 10% fee. ✨ The payments are zero-percent interest so taking advantage of the payment plan means you won't pay any additional money
Bulldog Bail Bonds in Fresno flexible, zero-interest bail bond payment plan is just one of the reasons you should contact us after you've been arrested. Additional reasons to get in touch with us when you or a loved one needs a bail bond include:
✨ discounts for some applicants ✨ Simple contracts ✨ 24/7 service ✨ Phone consultations ✨ Online consultations ✨ ✨ Fast service ✨ Discretion ✨ Zero worry about hidden fees
All consultations are free and available 24/7! Simply call 1-866-574-7760 or click the Chat With Us now link.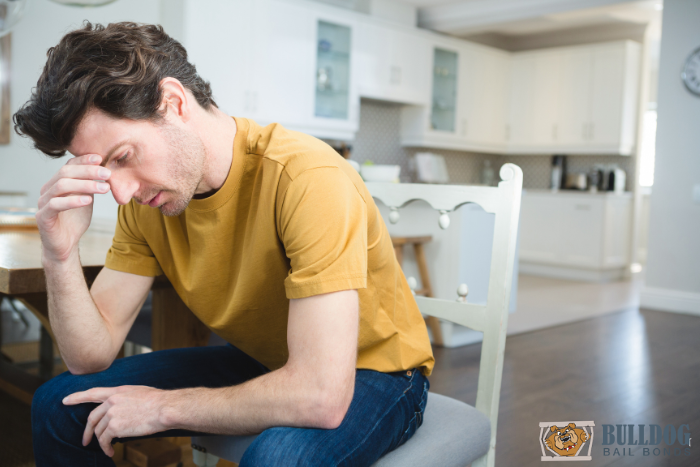 Mistakes to Avoid While Posting Bail
Getting arrested is stressful. Not only is it hard on you, but it's also hard on your loved ones. The end result is that mistakes are often made when it comes time to post bail.
The good news is that when a mistake is made while posting bail, it's easily corrected. The bad news is that the longer it takes to correct the mistake, the longer you have to sit in a jail cell.
Here are some of the common mistakes people make when it comes to posting bail and how to avoid them.
Assuming that They Can't Talk to a Bail Bonds Agency Prior to the Bail Hearing
Many people assume that there's little point in speaking to a bail bonds agency about the possibility of a bail bond prior to the bail hearing. The truth is that if you think you'll need a bail bond, you're free to contact us and take advantage of a free consultation as soon as you've been booked.
While you may not know how large a bail bond you need, contacting us prior to the bail hearing gives you a chance to learn about our policies, to glance at our contract, and contact anyone who may be willing to act as a co-signer. Doing all of this before your bail hearing means that we'll be ready to go and able to write the bail bond once the judge sets your bail. You won't believe how much more quickly you're released from jail when you contact us before your bail hearing.
Not Knowing Where to Bring the Bail Money
There's often a lot of confusion about where and how to pay bail. When people arrange to have a loved one bail them out of jail, they frequently tell the loved one to bring the bail money to the courthouse. The reality is that the jail where you're being held is the place the bail money needs to go. The person running the front desk will be able to provide additional instructions about who collects the bail money.
Not only does sending your loved one to the wrong address to post bail slow down the entire process, but we've noticed that many people also think that they can only post bail during the hours that the courthouse is open. The truth is that the jail will happily accept bail at any time of the day or night.
Not Having a Photo ID
You've been arrested so the jail already knows who you are. They also need to know who is bailing you out. It's not uncommon for a person to experience a delay because they neglected to tell the person who was bringing their bail money that they also needed to bring a legal and not expired photo id.
Do you know that the best way to avoid many of the mistakes that are made while posting bail are easily avoided? All you have to do is contact Bulldog Bail Bonds in Fresno. We know where to go, who to talk to, and what is needed to quickly get you released from jail.
Simply call 1-866-574-7760 or click the Chat With Us now link for a free consultation.