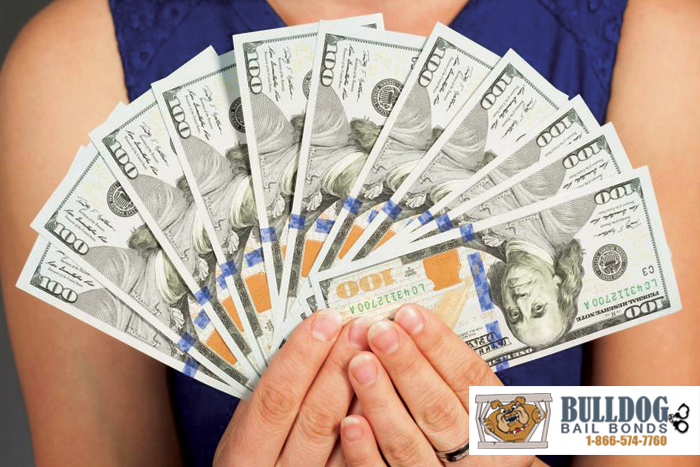 Money is a pretty big part of everyone's lives. Most people spend their weekdays working hard to earn just enough money to make it through another week. Meanwhile, a very small group of people out there tries to cheat the system and print their own money. This is called counterfeiting and even though the bills may look the same to government printed bills, they counterfeit ones have no monetary value. If a person wants to avoid getting stuck with a counterfeit bill, then they need to know how to check its authenticity.
There are several security measures in place to help people identify real bills from counterfeit ones.
---
COLOR SHIFTING INK: On all bills divisible by 5, the bottom right number should be printing in color shifting ink. This means that when viewed from an angle, the number should appear in one color, and if you change angles, the color of the number should change.

FINE/SMALL PRINT: Real bills have a lot of small, fine prints on them that is hard for counterfeiters to reproduce. If a bill has small texts, it should be printed clearly. If the text is fuzzy, then the bill is most likely fake.

RAISED PRINTING: One of the easier features to detect is the raised printing. The shirts on all of the people on the bills feature raised printing. If you run your finger nail over it, you should be able to feel the bumps of the "threads" of the shirt.

RED & BLUE THREADS: Despite being called paper money, bills are actually made out of fabric. Despite their initial appearance, they are not solid green. There are thin red and blue threads woven through the bill. Counterfeiters try to reproduce this by simply printing the lines, so if the lines look like they were just printed on, not woven in, then the bill is a probably a fake.

SECURITY THREAD: Every bill has a security thread in it that can be seen when held up to a light. The location of the strip varies depending on the amount of the bill. When held up to a black light, the strip will glow a certain color depending on the amount of the bill:

$5 glows blue
$10 glows orange
$20 glows green
$50 glows yellow
$100 glows pink
WATERMARK: Lastly, there is a watermark that can be seen when the bill is held up to a light. The watermark should be on the right side and is the replica of the face on the bill. If the watermark is visible without the bill being held to a light, then it is likely a counterfeit.

---
Counterfeiters can reproduce some of these security features, but it is very rare for them to be able to reproduce all of them. By knowing all of these different ways to check for fake money, a person is far less likely to get scammed out of their hard earned cash.