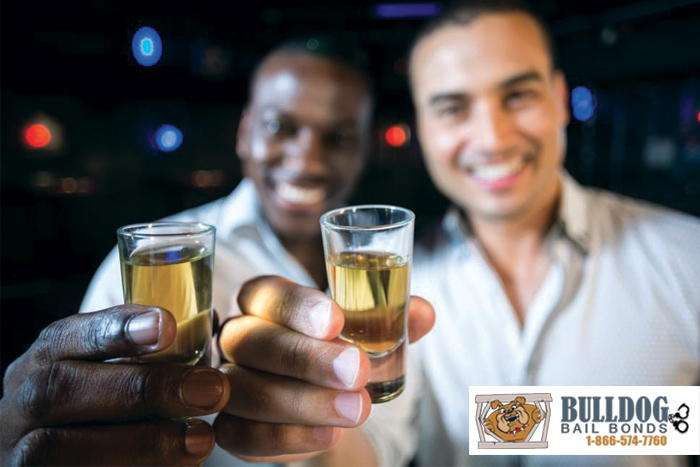 If you were to ask anyone if driving while drunk was a safe thing to do, they would tell you it is a very dangerous thing to do. In 2017, 29% of all driving fatalities were caused by drunk drivers. This amounted to nearly 11,000 deaths that could have easily been prevented. With all the advances in technology, getting a safe ride home has never been easier. There is never a reason to get behind the wheel of a vehicle while drunk.
Drunk driving is illegal in every single state in the US due to how dangerous it is. Getting caught while driving under the influence carries heavy penalties, especially for repeat offenders. The laws and penalties vary by state. Here in California, the state has several different laws surrounding the act of driving under the influence (DUI).
Penalties Of DUI
All California laws surrounding DUI basically state that a person should never get behind the wheel of a vehicle while intoxicated. What changes through these various laws is the exact circumstances. If a person is simply caught driving while intoxicated, they will face consequences under Vehicle Code (VC) 23152. If they cause injury to someone else, then they will face charges under VC 23153.
A person can even get into trouble for refusing to provide a breath or blood sample to an officer during a traffic stop. This can be charged under VC 23612.
The penalties for committing DUI vary depending on the crime itself and the driving record of the driver in question. The typical consequences for DUI can include:
Informal probation.
Max 6 month jail sentence for first offense/ Max 1 year for repeat offenders.
Base fines of $390 to $1,000.
Suspended or revoked driver's license.
DUI school.
Community service.
Requirement to attend AA meetings.
Vehicle being impounded.
Instillation of breathalyzer ignition device on vehicle.
Victim restitutions if someone was hurt.
Generally, DUI's are misdemeanor offenses, unless:
Someone was seriously hurt.
Someone was killed.
This is the driver's fourth DUI in a 10 year period.
This is the driver's third DUI that harmed someone in a 10 year period.
The driver has a prior felony DUI in a 10 year period.
Felony DUI convictions can come with the already mentioned penalties, as well as these increased penalties:
Formal probation.
Prison sentences, which vary from case to case.
Base fines between $390 and $5,000.
DUI For Professional Drivers
The fact that DUI laws apply to all drivers is a given. However, what some people may not know is that this law applies differently to drivers who are for-hire. A for-hire driver being someone who drives a vehicle such as a taxi, bus, Lyft, or Uber.
Normally, drivers are only considered intoxicated if they have a blood alcohol concentration (BAC) of 0.08%. However, for-hire drivers are only allowed to have a BAC of 0.04%. If a for-hire driver is caught driving with that level of BAC or hire, they will face DUI charges, which would likely mean a suspension of their driver's license.
The Dangers Of Hungover Driving
Something else that many drivers are not aware of is the fact that driving while hungover can be just as bad as driving while drunk. This fact was discovered by researchers at Utrecht University in the Netherlands. Participants of the study had 10 drinks, slept off the alcohol until their BAC was 0%.
The results showed that the drivers were roughly as impaired, if not more so, than a driver with a BAC of 0.05%. The drivers were more prone to speeding, struggled to drive straight, and just generally made more errors.
This is likely due to the results of being dehydrated, having low blood sugar, and not getting enough sleep the night before.
There Is No Reason To Drive Drunk
Driving while intoxicated is never a good idea. Not only is it against the law, it is incredibly dangerous. Drunk driving is the cause of thousands of accidents and deaths every single year in the US alone.
In today's modern age, there is no reason for any of this. With smartphones, people now have the ability get a safe ride literally in the palm of their hand. A person can easily contact a loved one to come pick them up, or hire a driver of a taxi, Lyft, or Uber. Doing this has never been easier than it is right now. A person can easily save themselves and the lives of people they've never met by simply pulling out their phone before ever setting foot in a vehicle.