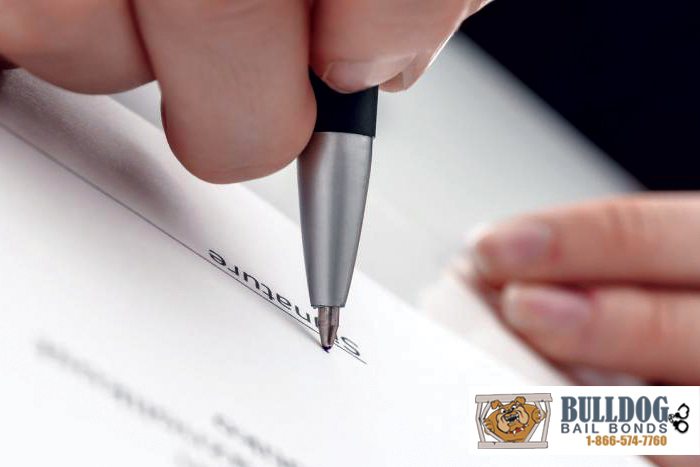 Typically when a person is taking out a large loan from a company, they are often required to pledge something as collateral. For the company, this helps ensure that they get some form of payment, even if the client fails to fully pay them back for the loan. From a business standpoint this makes sense, but from a customer standpoint, this is very nerve-wracking.
Worrying about making payments so as not to lose whatever was pledged as collateral is very stressful. This is due to the fact that with large loans, the collateral has to be something expensive like a house or car.
When it comes to bailing someone out of jail, many bail bond companies like to ask for collateral. This makes an already stressful situation even more so. That is exactly what we don't want to do here at Bulldog Bail Bonds in Fresno.
We want to make bailing someone out of jail as stress-free as possible. In order to do that, we do not require collateral on most of our bail bonds.
By doing this, we remove the excess stress. We understand that our clients are already worried enough about their loved one in jail. They do not need to worry about losing their home or car too. So instead of requiring the collateral to be something valuable, we only need the signature of a working co-signer.
Once we have that, we will be well on our way to helping our client get their loved one out of jail. With our expert bail agents' help, our clients are able to rescue their loved ones from jail without having to worry about things like collateral. Aside from making collateral easier, we also offer:
24/7 Bail bond service
20% Discount
Phone approvals
0% Interest payment plans
No hidden fees
Se habla Español
We offer FREE consultation to everyone. We are open 24/7 (including holidays) for your convenience. Call us today! We promise, we won't let you down.
Are you ready to bail someone out of jail? If so, just call Bulldog Bail Bonds in Fresno at 1-559-688-0229 or click Chat With Us now.